FAQ
ANSWERS? WE'VE GOT THEM.
Here are the questions we are most frequently being asked.
Frequently asked questions
How do I install this after I download it?
---
Installation instructions will be provided with the trial download, you can also view the video below. Installation is very quick and easy, and can be done in less than 5 minutes. We can assist at no charge if necessary.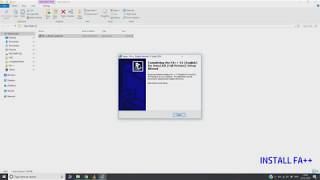 ---
Do I have to pay extra for software updates?
---
Absolutely not. As long as you have a subscription to the software, ongoing updates will be provided at no additional cost. There are also no expensive yearly maintenance fees, just the subscription price.
---
What is the learning curve for this?
---
Hardly any. The great thing about FA++ software compared to other software is that there is no inconvenient and expensive on and off-site training required just to learn how to use it. It's as easy as learning a few new CAD commands. You will be able to be productive with this software during your first day of use.
---
What "CAD" products does this work with?
---
- AUTOCAD - BRICSCAD - ZWCAD
---
Will this work with AutoCAD LT?
---
No it won't. LT doesn't allow programming capability which is what is necessary to create software like this.
---
Why is FA++ so less expensive than other fire alarm design software?
---
As designers ourselves, we spoke with other well known software providers in attempts to increase our own productivity and profitability but we worked on mostly smaller to mid-sized projects and weren't designing many larger end projects like high-rises and college campuses. Paying thousands of dollars each year in conjunction with paying the extra required training and miscellaneous downtime for periodic updates, it just didn't make sense to buy it. We wanted FA++ to be different, and a big part of that is making it affordable for fire alarm contractors and designers of all sizes to be able to use it.
---
Can I use my own symbols?
---
"Ready to use" symbols are included with the software but yes you can use your own if you prefer. Instructions to set them up are included in the tutorial. We can also set them up for you if needed.
---
Am I on my own after purchasing a subscription?
---
Absolutely Not! You have unlimited free support form our staff. There is also a discussion forum for our members which you can join and participate in to ask and answer questions, etc.
---
Is it standalone or do I need CAD to use it?
---
It is not standalone. Why? Because designers come and go and for every new designer you hire, you don't want to have to put through training to learn how to use their software. That's a lot of unnecessary time and dollars wasted. 100% of designers already know CAD, so when you hire a new designer you can be confident that they can start using FA++ on day 1.
---
---